People helping People is our approach!
Our team has the expertise and knowledge of the code requirements and we are here to help! Our team will assess your facilities needs with an onsite walk through anywhere in the U.S and abroad. We will work directly with your safety team and or local building or fire inspector and create a plan to become code compliant. We design, manufacture and coordinate installation on every project no matter what the size. With offices in Colorado, Texas, New York, and Wisconsin, we have extended our network of resources to better serve the U.S. Canada and abroad. GBC Safety Glow has also expanded to Mexico which is home to our Latin American Corporate office in the State of Guanajuato . Our diverse network of distributors, representatives and installers can provide answers and solutions to your every Photo-Luminescent Safety Requirement.
Photo-Luminescent Products
GBC Safety Glow's 2017 Photo-Luminescent Product Line offers many new and exciting products for businesses of all sizes looking to update their building safety features.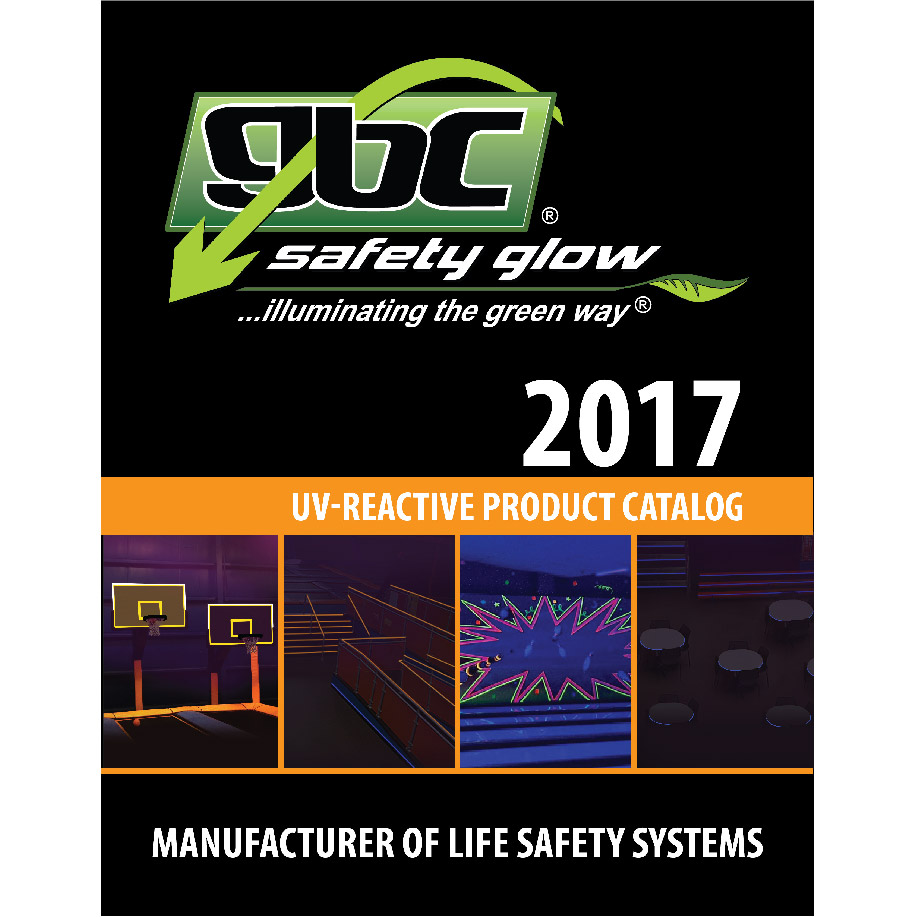 UV-Reactive Products
GBC Safety Glow's 2017 UV- Reactive Product Catalog is a complete brand new lineup of products. All products can be custom created to any color. See how we are bringing fun and safety together.
GBC NEWS
GBC Safety Glow is continuously growing, adding new products, going to conferences, and installing life-saving products worldwide. Follow GBC updates and current events in the GBC News blog.
Industry Professional News
Industry professionals such as architects, contractors, or one of our world-wide representatives and distributors can find current technical data and building code information in this blog.
Illuminating the green way
Made in the USA
GBC Safety Glow products are all proudly Made in the USA. With our manufacturing and corporate headquarters in Kaukauna, Wisconsin, we are proud to support our country and the local economy. GBC is dedicated to partnerships with the men and women that serve our country in vital roles of emergency response, public service, fire fighting, fire safety education, and military. THANK YOU TO THOSE WHO SERVE! "WE SUPPORT OUR VETERANS!"