---
– Welcome to GBC –
Hello, I'm Jason Doran, CEO of GBC Safety Glow. We have been providing quality Photo-Luminescent and UV-Reactive Products to clients world wide for the past 14 years. We design, manufacture and coordinate installation for every project both national and international no matter the size.. With offices in Colorado, Arizona, Massachusetts, and Wisconsin, we have extended our network of resources to better serve the U.S. Canada and abroad. Our diverse network of distributors, representatives, and installers across the globe allow us to be the #1 manufacturer of Photo-Luminescent and UV-Reactive products.
Learn More:
About Us / Become a Distributor / Become a Representative / Corporate Positions
GBC Emergency Egress Systems
Shop Emergency Egress Now
GBC News Blog

GBC Safety Glow is continuously growing, adding new products, going to conferences, and installing life-saving products worldwide.
gbc

Industry News
Architects, Contractors, Representatives & Distributors: this blog is geared to you. Find current technical data, building code updates, and more.
gbc
2017 Photo-Luminescent Catalog
GBC Safety Glow's 2017 Photo-Luminescent Product Line offers many new and exciting products for businesses of all sizes looking to update their building safety features.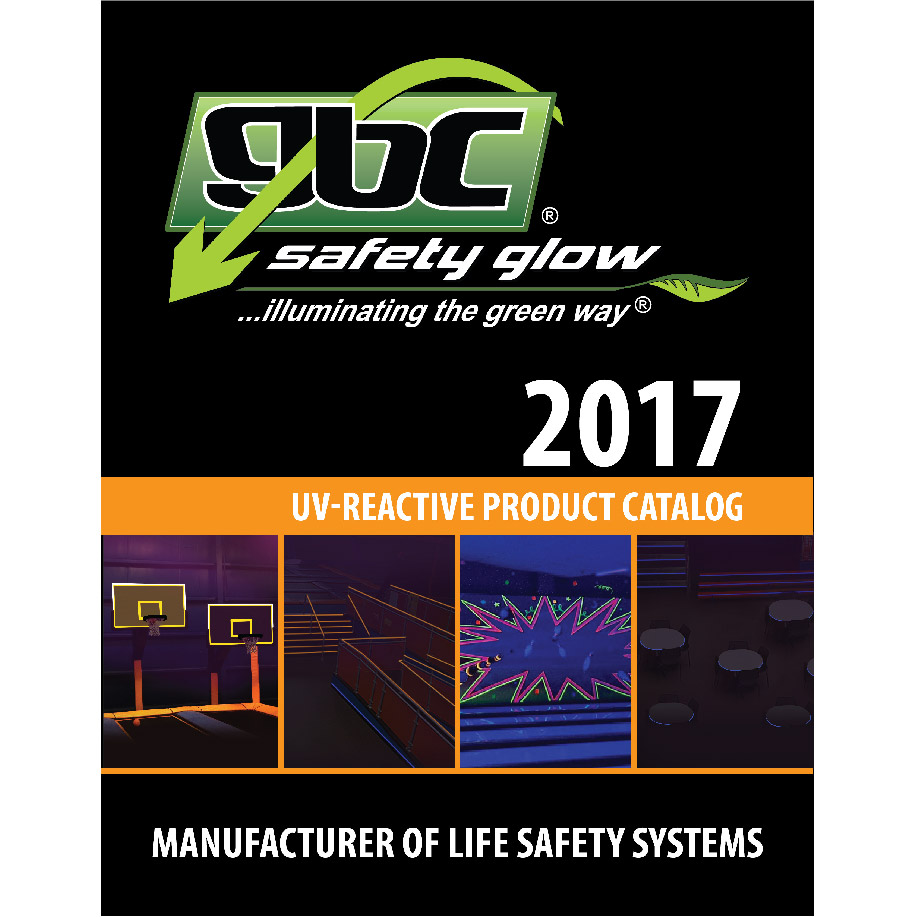 2017 UV-Reactive Catalog



GBC Safety Glow's 2017 UV- Reactive Product Catalog is a complete brand new lineup of products. All products can be custom created to any color.